If you managed to live through your teenage years into adulthood, you probably don't need an explanation of how teenage boys are and I can just skip ahead.

I'm skipping ahead. Call me selfish... or efficient.

My high school friend Trevor and I found various ways of amusing ourselves and it was usually at the expense of some hapless, anonymous individual. For example-- Trevor and I were out driving around downtown oh, probably somewhere in the neighbourhood of the late autumn or early winter of 1984. The song "Penny Lover" by Lionel Richie was in constant rotation on the radio. It peaked in December 1984 and that's how I remember the time of year.

For whatever reason, we decided to drive around and be a couple of weirdos, finding whatever mischief we could in order to amuse ourselves. This was back in the day when certain areas of Cleveland were quite notorious for being the stomping grounds for ladies of the night and, well, we just happened to be passing one of them. Trevor and I made some juvenile comments to each other and laughed like the little assholes that we were and moved on.

Fortunately for us (and unfortunately for them) the song "Penny Lover" came on the radio and that gave Trevor another one of his brilliant ideas; he made a u-turn on either Euclid or Prospect near the East 55th area and headed back into the warzone-- or the whorezone in this case, I guess.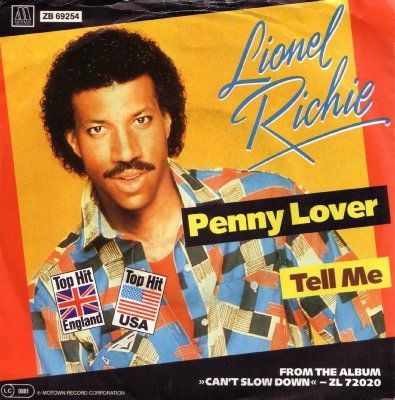 He rolled down his window, blasted the radio and tossed loose change at those loose girls as we serenaded them from his slow-moving vehicle. Rude, yes. Funny, maybe... definitely yes on the day and time. Trevor wanted to go back around again, but had thankfully run out of change. I say "thankfully" because I'm sure some gun-toting pimp might've emerged from the shadows and taken out a couple of white nerds from the suburbs.

Ah, memories!